It has been 15 years since Christina Aguilera transformed herslef into Xtina and released the amazing album called Stripped!
According to Xtina, this was the first time that she could express herslef through music. The first single from the album was the highly controversial «Dirrty» featuring Redman. Let's remind ourselves that Xtina was only 21 when she released the song and she totally slayed all of us. But the single was backlashed by critics which called it too racy, SNL and Family Guy lampooned it, and Thailand's government banned it for its sexual content (I guess a little muscle worshipping and mud wrestling was too much for folks). But if you had a problem with "Dirrty," then you were part of the problem, and that was exactly Christina's message: Women should be able to express, explore and own their sexuality without being criticized and labeled for it — a privilege only afforded to men. The song peaked at 48 on Billboard Hot 100 chart.
Then she released the «soundtrack» of the album, the amazing ballad «Beautiful» which peaked at No 2. But in this case it's not about the charts. Beautiful is a ballad that showcased the importance of female rights, youth rights and ALSO LGBTQ rights which is why this song is known for.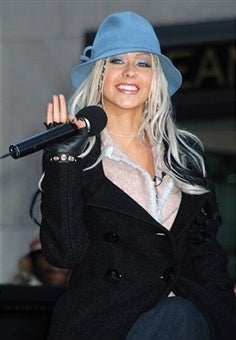 "Beautiful," is a Linda Perry penned ballad addressing inner beauty, self-esteem, and insecurity issues. The song was praised and keeps getting praised in universal level about the great message that it communicated. And remember… this song was released back in 2002 when these rights were not common. So Aguilera was ahead of her time in that period.
Beyond its lyrical impact, it was the musical impact that made this album different. Many new aritst such as Demi Lovato, Selena Gomez, Kelly Clarkson, Ariana Grande have said that this album inspired them to write good music.
What makes Stripped different from other albums is its diversity. You can go from rock (Fighter) to Walk Away then to Dirrty and then to the amazing smooth and powerful Beautiful. Christina Aguilera can be acknowledged for being very versatile as an artist.
This album had a HUGE impact in my life. Many people would call me fat when i gained some weight or very thin when i lost the weight. When i had acne many would say that i looked very ugly.
Everytime i would go to my house and play this CD. I would sit for hours just listening to this album. And it's not about music, Aguilera is all about soul and social message. She has released only 6 original albums but she had more impact to younger generations than aritsts with 20 albums out.
So happy birthday Stripped.. The album of a lifetime!